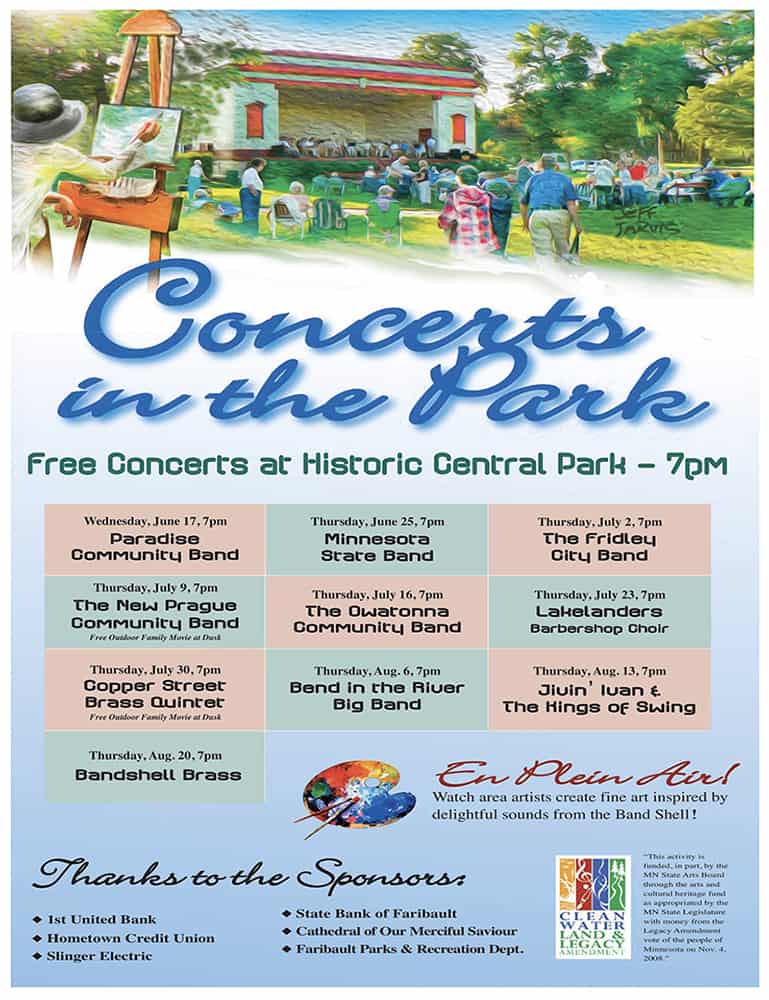 Event Coordination
Jeff has initiated and executed large events like the Faribault Community SlimDown Contest, RecoveryFest, and the Concerts in the Park Series, not to mention 200 unique Community Enrichment programs.
Concerts in the Park
Jeff managed the Concerts in the Park program for 16 years, and was involved in every facet of the 10-week series each summer. Every concert was well-attended, drawing 200-500 people per outdoor concert. Funding came from grants and through private donations that were solicited through a mailing.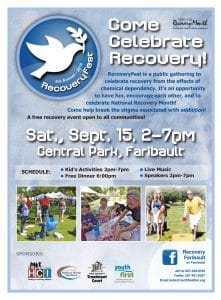 RecoveryFest
RecoveryFest is a public gathering held in Faribault each fall to celebrate recovery from the effects of chemical dependency. It's an opportunity for all to have fun, encourage each other, and to celebrate National Recovery Month! The project goal is to help break the stigma associated with addiction. It is a free recovery event open to all communities, with many participants coming from all over southern MN.
Slimdown Contest, Newsletter
Slimdown Billboard
At its peak, Parks & Recreation had 63 teams in the 12-week program, a total of 252 participants. This was a data-driven program as every two weeks a team weight call-in to the office took place. The data results were posted on social media as well as in the bi-weekly SlimDown newsletter, attached.
Winter Fish Camp, Manual
Fish Camp, Billboard
One of Faribault's feel-good family events! This annual (free) program is where parents bring children to participate in hands-on activities that help prepare them for a safe trip out on the ice. Part of the branding of this event was to collaborate with Cabelas, MN Outdoor News, and other like-minded companies. It is not uncommon to average 275 children and adults per event. See the Winter Fish Camp manual attached!