Faribault Woolen Mill Books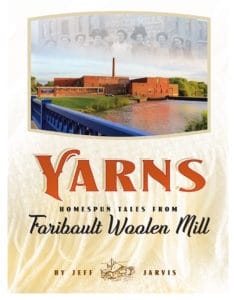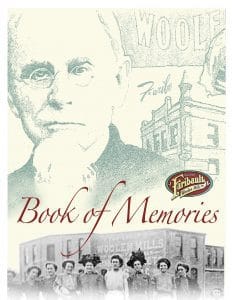 YARNS: Homespun Tales from Faribault Woolen Mill (2019) and Faribault Woolen Mill Book of Memories (2013), are collections of stories about the old timers at the Faribault Woolen Mill. In addition to personal stories from interviews, additional facts and photos have been added to help the reader gain a better understanding of the Faribault Woolen Mill culture and blanket-making process. Learn how the Faribault Woolen Mill survived devastating fires, the Great Depression, two World Wars, and the rise of technology to become the lone fully-integrated woolen mill in the entire United States. This book provides a glimpse of how an early manufacturing process, state-of the-art equipment, smart business, and a small town culture all combined to form a business that would become known the world over for quality and excellence.
Watch a Video about the Faribault Woolen Mill
ORDER A BOOK!
Both keepsake books are available for just $20 each, plus MN sales tax and shipping.
Download YARNS and Memories Book companion material.